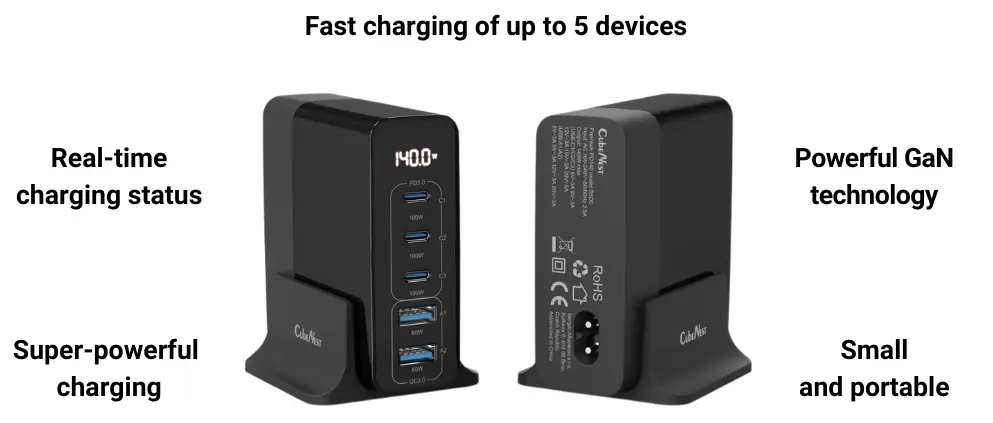 We present to you the universal and powerful Cubenest S5D0 charger, which satisfies even the most demanding users' needs. This compact and efficient helper is designed to provide optimal solutions for charging up to five devices simultaneously, such as laptops, phones, tablets, and more.
The charger is equipped with a total of 5 USB ports (3x USB-C and 2x USB-A), which allow for connecting and charging different devices simultaneously. By using the latest GaN technology instead of traditional silicon semiconductors, it ensures fast, safe, and efficient charging for your devices. With a maximum power of up to 140W and support for a wide range of technologies, you can be sure that your devices will be charged quickly and reliably.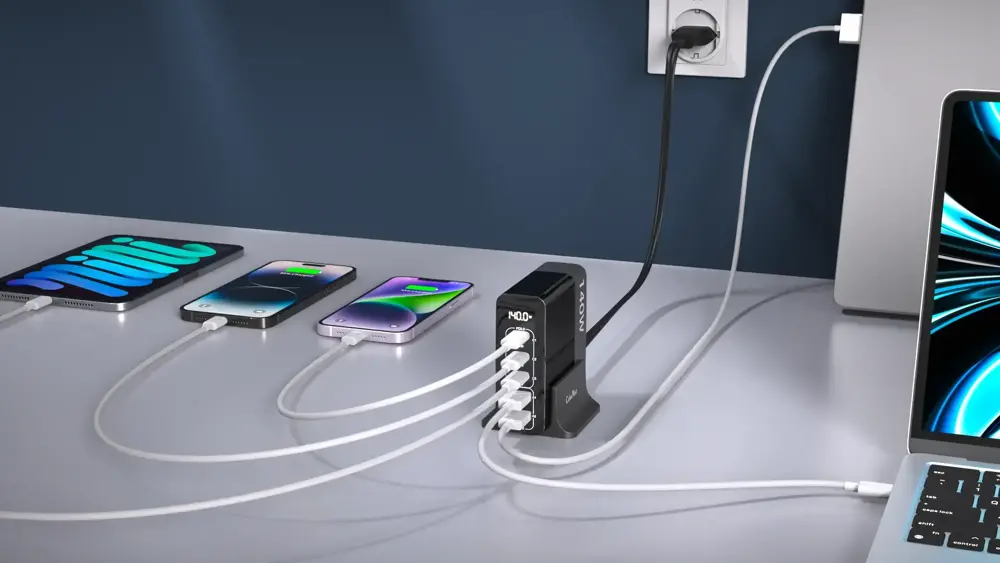 The practical LCD display on the front of the charger shows the real-time power value, allowing you to monitor the charging speed of your devices. In addition, the Cubenest S5D0 is equipped with thermal, overvoltage, current, and short-circuit protection for maximum safety.
In the package, you will also find a 1.5m power cable, a stand for convenient placement of the charger on a desk or in an office, and a 1m 100W USB-C to USB-C cable. With its small size, this is a compact and portable solution that fits into any bag or backpack.
Product parameters:
One port in use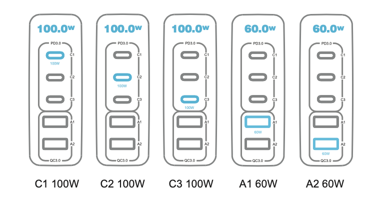 Two ports in use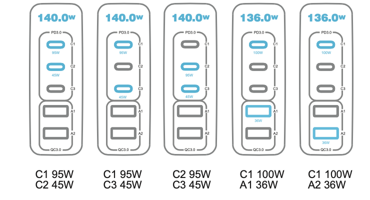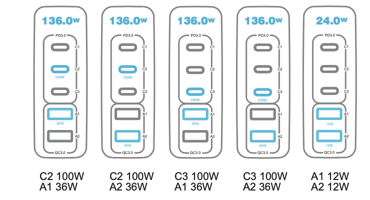 Three ports in use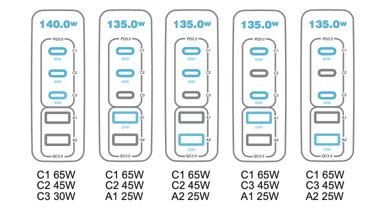 Four ports in use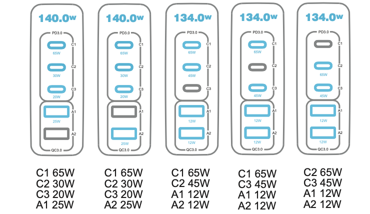 Five ports in use
Power Distribution
Input: AC 100-240V~50/60Hz 2.5A
Output USB-C1: 5V/3A, 9V/3A, 12V/3A, 15V/3A, 20V/5A
 Output USB-C2: 5V/3A, 9V/3A, 12V/3A, 15V/3A, 20V/5A
Output USB-C3: 5V/3A, 9V/3A, 12V/3A, 15V/3A, 20V/5A
Output USB-A1: 5V/3A, 9V/3A, 12V/3A, 20V/3A
Output USB-A2: 5V/3A, 9V/3A, 12V/3A, 20V/3A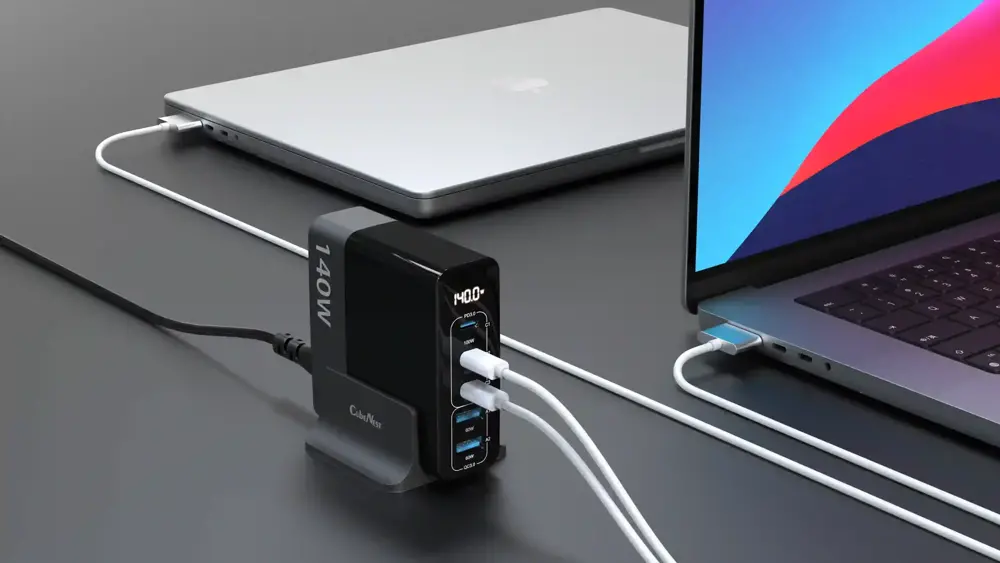 Parameters
Product Dimensions: 85 x 80 x 31 mm
Holder Dimensions: 60 x 60 x 32.5 mm
Weight: 269 g
Over-current, Over-voltage, Over- temperature, Short-circuit Protection
Compatible with fast charging protocols
PD 3.0, PD2.0, PPS
QC4.0+, QC3.0, QC2.0
DCP, FCP, SCP, AFC
Apple 2.4, Samsung 2.0
BC1.2, PE2.0, PE1.1
In the box
GaN fast charger, desktop holder, AC power cable 1,5m, 100 W USB-C to USB-C cable 1m