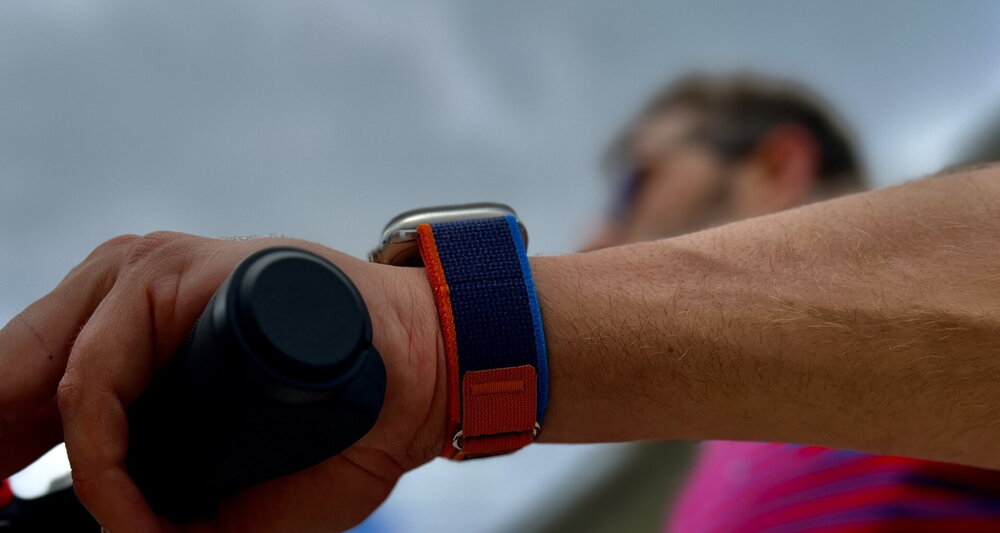 Stylish straps for Apple Watch
 The Trail Loop boasts a sleek and lightweight design ensuring exceptional softness and elasticity. This strap offers optimal comfort whether you're going about your regular day or engaging in sports activities. Its breathable structure minimizes sweat and doesn't irritate your skin making it particularly comfortable for extended wear. These straps are compatible with Apple Watch models 42/44/45/Ultra 49 mm.
Available in four color variations, they offer ample opportunities to match your outfit or mood. Whether you combine them with sportswear or elegant attire this strap will add a touch of style and complete your image.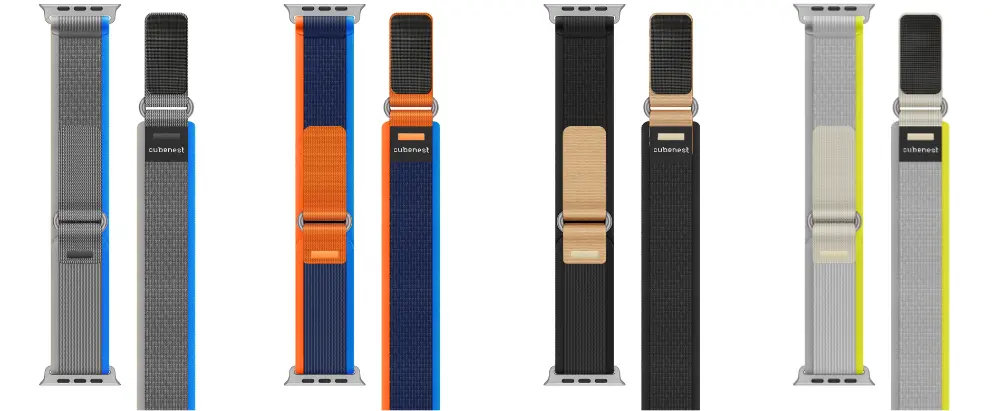 Crafted from woven nylon and equipped with a smart fastening buckle, the strap allows for easy and swift size adjustment. This unique feature guarantees precise fit on your wrist with the ability to fine-tune its tightness whenever needed.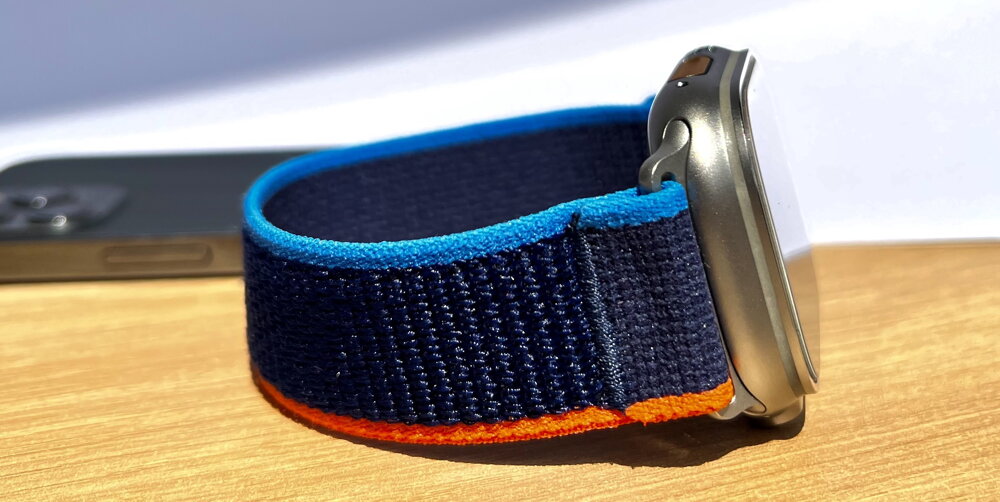 Simple, hassle-free, and easy to put on strap replacement
You can change your straps at any time from the comfort of your home according to your preference. The replacement process is straightforward and can be easily mastered by anyone.
1. Press the button on the edge of the watch to release the current strap.
2. Gently slide out the old strap from its position.
3. Slide the new Cubenest strap into the opening and secure it to the desired position.

Compatibility
Apple Watch 1st Generation 42 mm
Apple Watch 2nd Generation 42 mm
Apple Watch 3rd Generation 42 mm
Apple Watch 4th Generation 44 mm
Apple Watch 5th Generation 44 mm
Apple Watch SE 1st Generation 44 mm
Apple Watch 6th Generation 44 mm
Apple Watch 7th Generation 45 mm
Apple Watch SE 2nd Generation 44 mm
Apple Watch 8th Generation 45 mm
Apple Watch Ultra 49 mm
Apple Watch 9th Generation 45 mm
Apple Watch Ultra 2nd Generation 49 mm

Parameters
Material: woven nylon, matte steel
Connector Width: 35 mm
Strap Width: 26 mm
Strap Length: 240 mm (including the buckle)
Maximum wrist circumference: 22 cm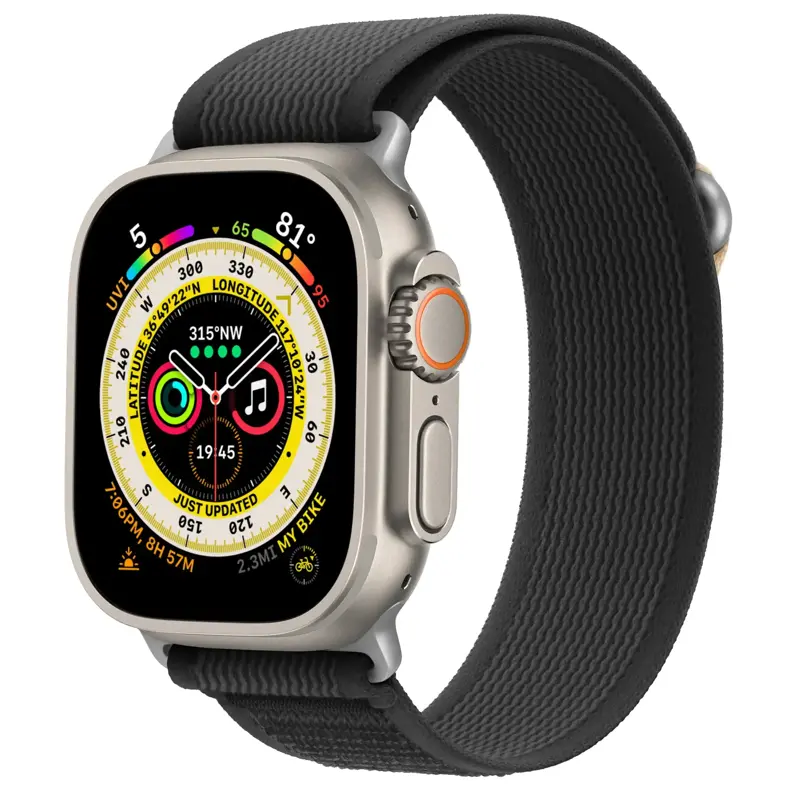 Apple Watch Strap Trail Loop
23,99 €
19,83 € excl. VAT