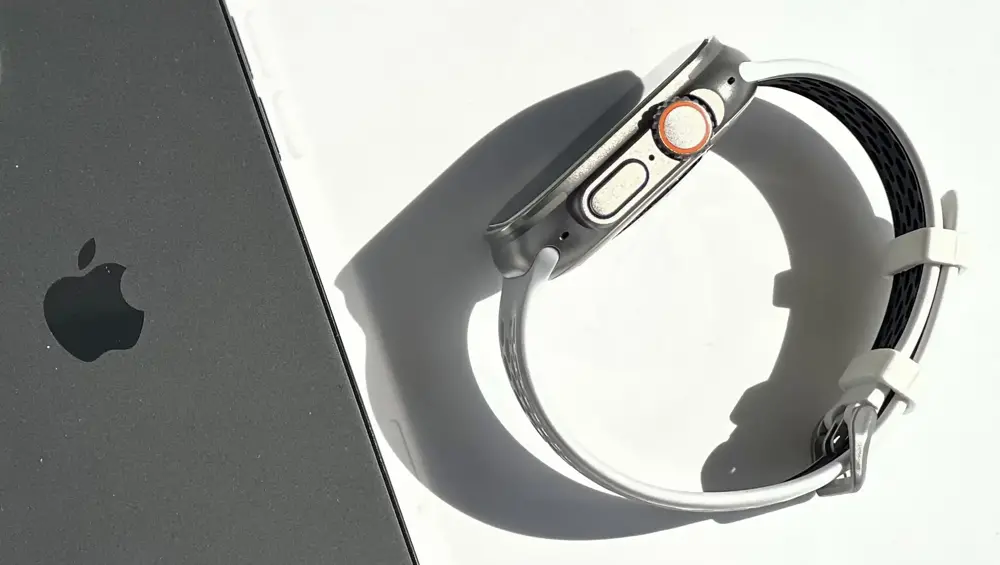 Stylish Straps for Apple Watch
Don't limit yourself to a single style - with the Cubenest strap you can transform your Apple Watch into the ultimate sports accessory for intense workouts, stylish everyday companion or an elegant piece for that special occasions. These straps are designed for Apple Watch 42/44/45/Ultra 49 mm.
Available in six color variations, they offer ample opportunities to match your outfit or mood. Whether you combine them with sportswear or elegant attire, this strap will add a touch of style and complete your image.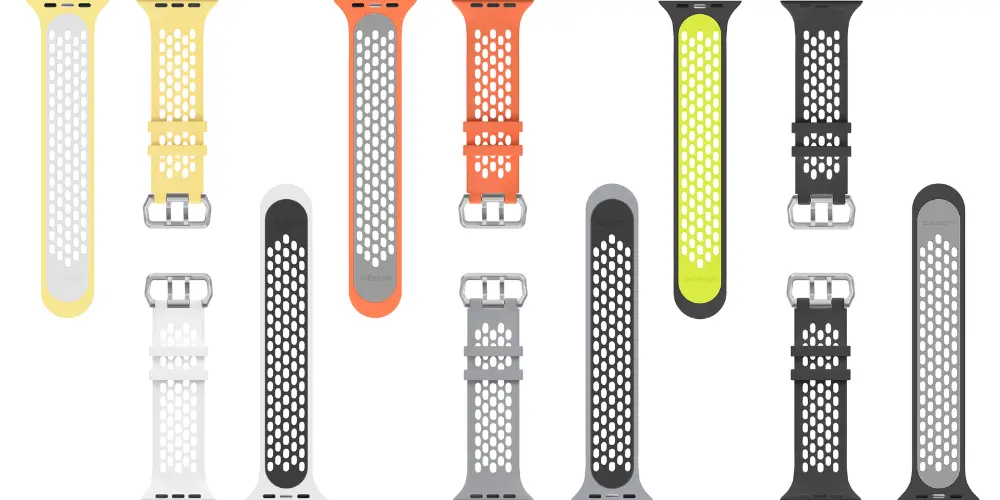 The buckle and adjustable loop are engineered to withstand corrosion or tough conditions ensuring durability and reliability. Thanks to their lightweight and breathable properties, these straps are sweat-resistant allowing you to pursue your goals with confidence, knowing that your Cubenest strap will keep up with you.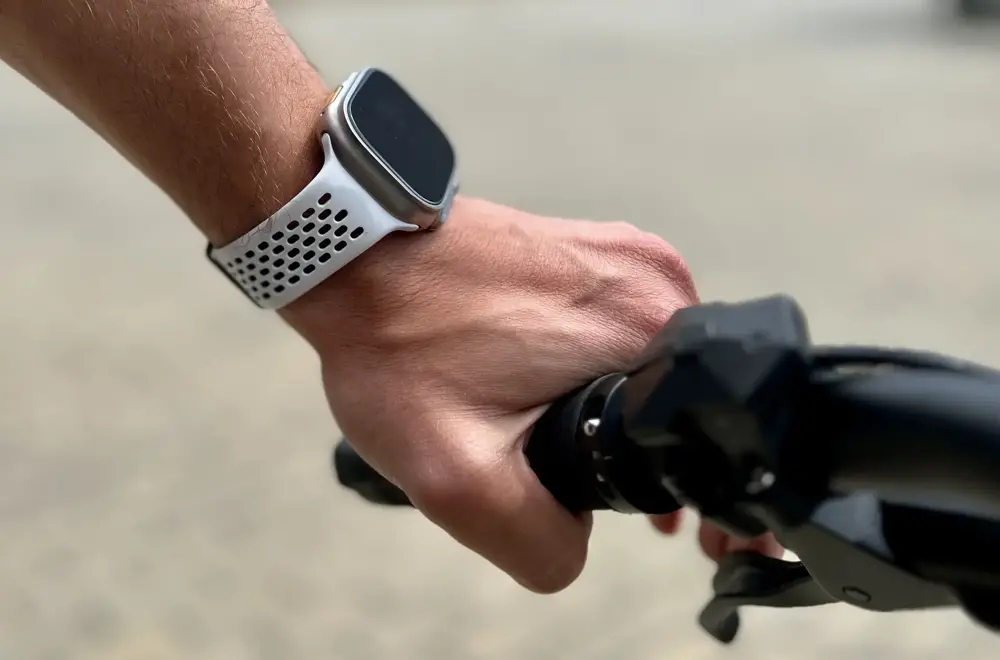 Simple, hassle-free, and easy to put on strap replacement
You can change your straps at any time from the comfort of your home according to your preference. The replacement process is straightforward and can be easily mastered by anyone.
1. Press the button on the edge of the watch to release the current strap.
2. Gently slide out the old strap from its position.
3. Slide the new Cubenest strap into the opening and secure it to the desired position.

Compatibility
Apple Watch 1st Generation 42 mm
Apple Watch 2nd Generation 42 mm
Apple Watch 3rd Generation 42 mm
Apple Watch 4th Generation 44 mm
Apple Watch 5th Generation 44 mm
Apple Watch SE 1st Generation 44 mm
Apple Watch 6th Generation 44 mm
Apple Watch 7th Generation 45 mm
Apple Watch SE 2nd Generation 44 mm
Apple Watch 8th Generation 45 mm
Apple Watch Ultra 49 mm
Apple Watch 9th Generation 45 mm
Apple Watch Ultra 2nd Generation 49 mm

Parameters
Material: silicone, matte steel
Connector Width: 35 mm
Strap Width: 21 mm
Strap Length: 208 mm (including the buckle)
Maximum wrist circumference: 21 cm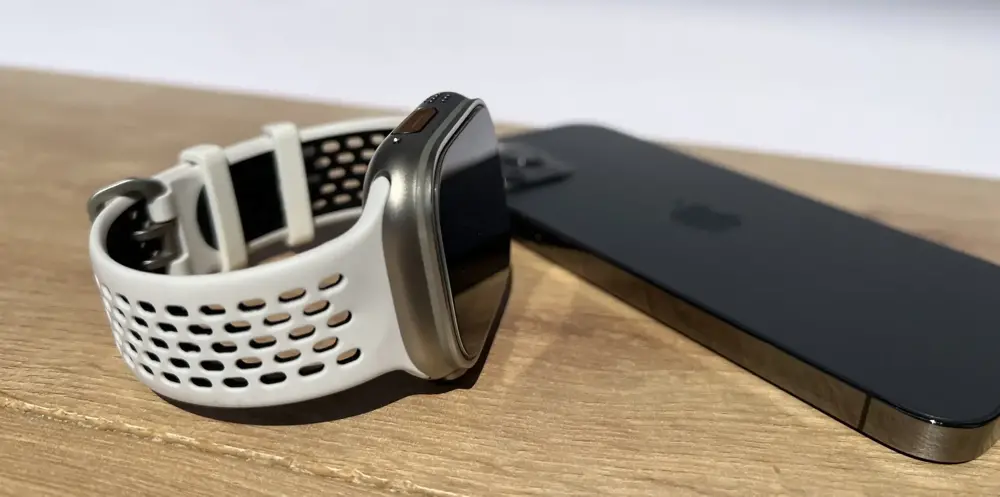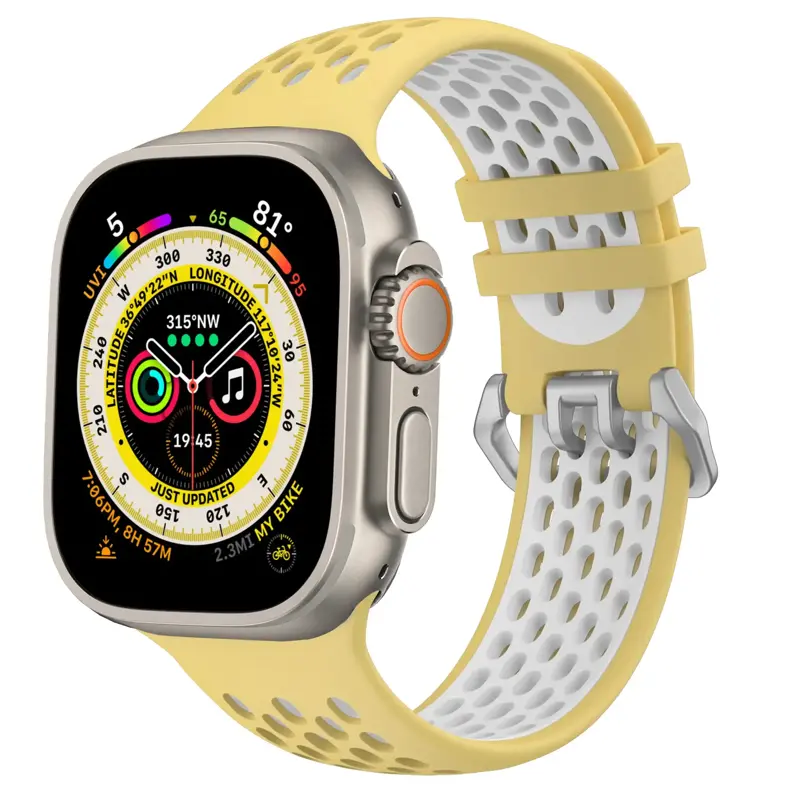 21,99 €
18,17 € excl. VAT