Magnetic, rotatable, robust!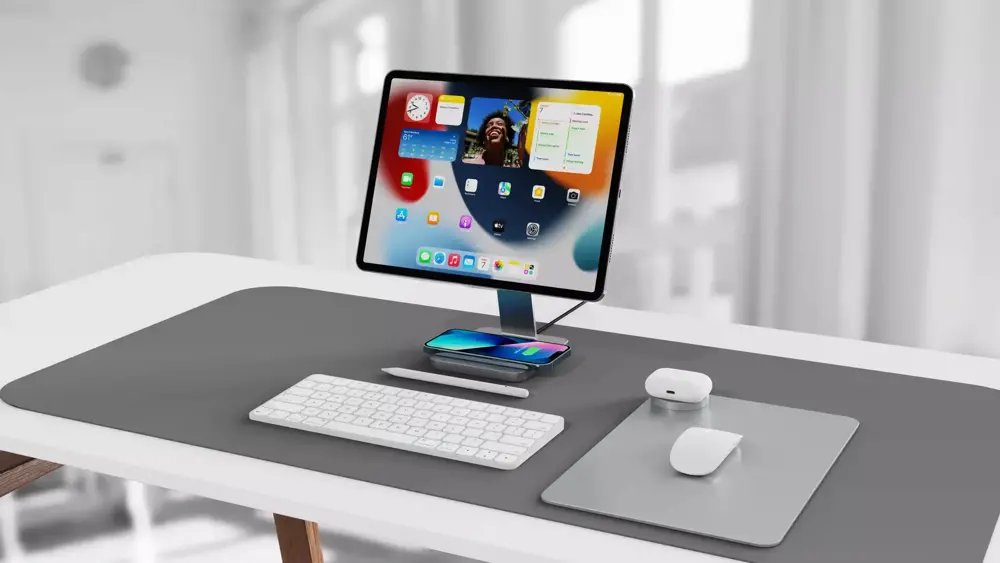 The magnetic aluminium stand from Cubenest is appreciated by every iPad user. Not only as a stand for your iPad, but also as a quick charger for your phone or wireless headphones. The product is compatible with MagSafe and charges up to 15W.
The non-slip pad ensures stability when using the tablet and the strong magnet keeps the tablet firmly in place during any activity.
The body of the stand is made of high quality brushed aluminium and contains strong magnets to hold your tablet. The surface is treated with an anti-scratch coating to protect your tablet.
360° rotation - tablet in portrait or landscape mode
180° rotation - to set the ideal tilt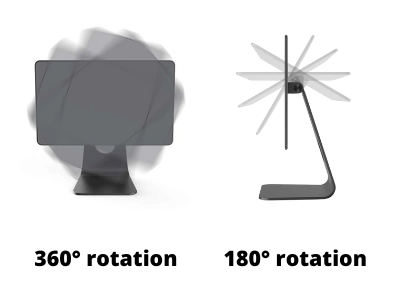 Convenient for everyday activities...
In the office for conference calls, in the kitchen for recipes and it the house for watching movies or playing games.
You always have your phone display in sight so you don't miss any notifications or incoming calls. The body of the stand looks elegant and you can easily tilt it to the desired angle.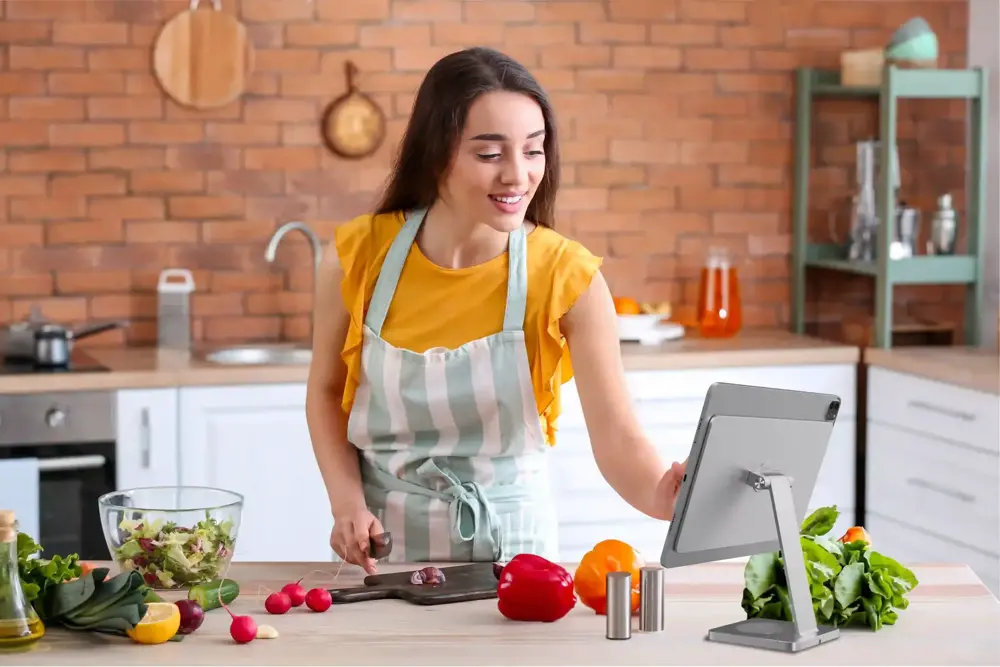 Compatible with iPads:
iPad Air 10,9" 4. generation (2020)
iPad Air 10,9" 5. generation (2022)
iPad Pro 11" 1. generation (2018)
iPad Pro 11" 2. generation (2020)
iPad Pro 11" 3. generation (2021)
iPad Pro 11" 4. generation (2022)
iPad Pro 12,9" 3. generation (2018)
iPad Pro 12,9" 4. generation (2020)
iPad Pro 12,9" 5. generation (2021)
iPad Pro 12,9" 6. generation (2022)
Compatible with iPhones with MagSafe technology and wireless headphones:
iPhone 12 Pro Max
iPhone 12 Pro
iPhone 12
iPhone 12 mini
iPhone 13 Pro Max
iPhone 13 Pro
iPhone 13
iPhone 13 mini
iPhone 14 Pro Max
iPhone 14 Pro
iPhone 14 Plus
iPhone 14
iPhone 15 Pro Max
iPhone 15 Pro
iPhone 15 Plus
iPhone 15
AirPods 2nd Generation
AirPods 3rd Generation
AirPods Pro
AirPods Pro 2nd Generation
And other Qi-enabled devices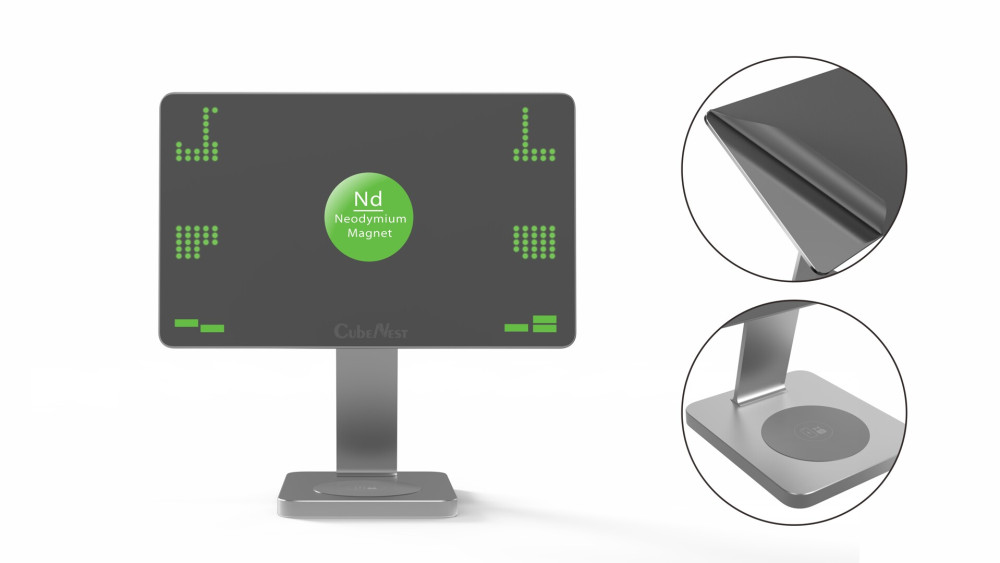 Parameters:
Input: 5V/2A, 9V/2,22A
Output: 5W/7,5W/15W/20W max
(the charger will charge your iPhone and other smartphones up to 15W)
Compatible with all devices supporting wireless charging technology
Safety protection: Over-charge, Over-Voltage, Over-heat, Short-circuit
Dimensions: 247 x 128 x 242 mm / 259 x 131 x 255 mm
Weight: 870 g / 933 g
In the box:
Magnetic Stand with Wireless Charger, 20W PD adapter, USB-C to USB-C cable (1m)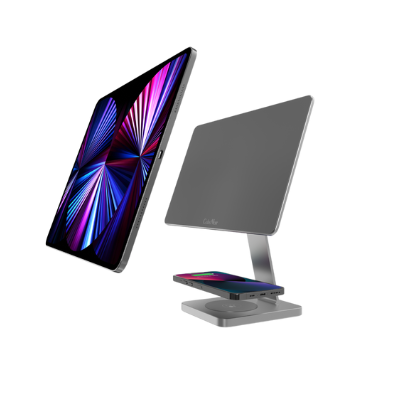 Cubenest 2in1 Magnetic Stand for iPad Air and iPad Pro with Wireless Charger
103,99 €
85,94 € excl. VAT