What is MagSafe?
MagSafe is a wireless power transfer and accessory connection standard developed by Apple. Simply put, it's a feature that makes wireless charging easier and allows you to connect lots of cool new accessories that make your phone even more functional. This is all made possible by a complex design with magnets, shields, coils and sensors.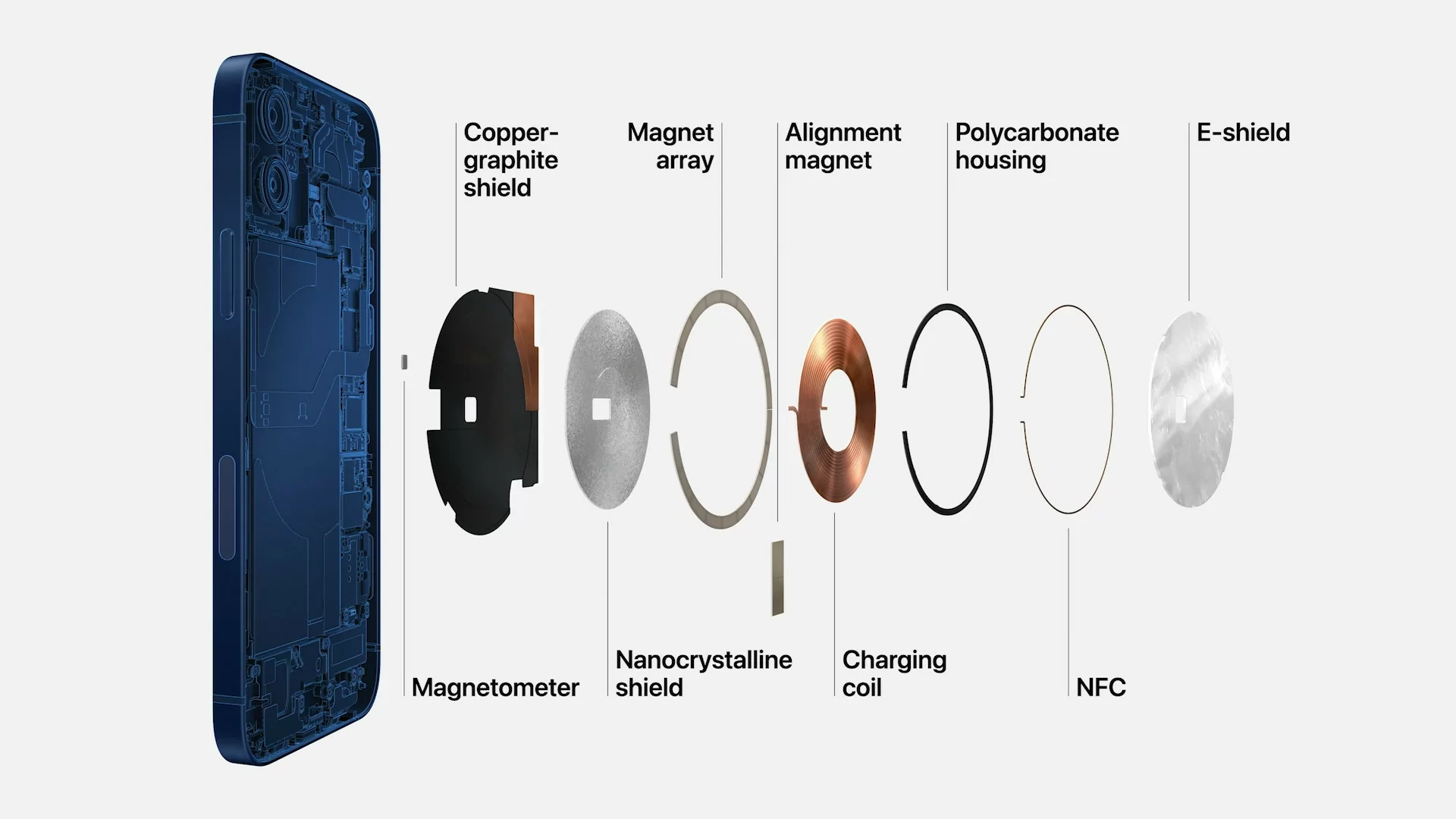 If you've ever owned an Apple laptop, the concept of MagSafe is probably not entirely new to you. In fact, Apple originally introduced it with the launch of the MacBook Pro in 2006. When you want to charge your MacBook, the charger quickly and seamlessly connects to a port on the side of the laptop using a magnetic connector. This design is safer than a standard connector because it easily disconnects when pulled out.
However, the MagSafe that is integratd into iPhone is different and more advanced than laptop chargers. Apple announced a new version of MagSafe in October 2020 along with the release of iPhone 12 and 12 Pro. Starting with this generation, all Apple phones are manufactured with built-in MagSafe magnetic system. This serves as a safe and fast way to wirelessly charge your phone as well as a convenient system for attaching accessories such as our MagSafe chargers or MagSafe powerbanks.
Overview of the main benefits of MagSafe for iPhone users.
Wireless charging is a convenient way to power up your devices without the hassle of messy cables. You may have already tried out some wireless charging options through the Qi charger which is compatible with iPhone 8 or later. Although MagSafe-equipped phones are still compatible with the Qi standard the technology improves wireless charging in several ways.
Perfect Alignment - Magnetic design ensures perfect alignment of the phone with the coils inside, speeding up power transfer and increasing efficiency. No need to worry about positioning
Faster Charging - While Qi technology is currently limited to powering iPhones at 7.5W, MagSafe can charge your phone twice as fast at up to 15W.
Safer Charging - Previously, there was no safe way to charge phones that fast without overcharging the battery or the electronic components inside the phone. The MagSafe design enables fast charging without the risk of damaging your device.
Greater convenience - Convenience is another big advantage of MagSafe technology over previous wireless charging technologies. With typical wireless charging, you can't use your phone while it's in the charging dock. Since MagSafe chargers attach securely to your phone you can use your phone even during wireless charging.
In addition to a whole new world of wireless charging, MagSafe has also introduced Apple users to a cutting-edge accessory attachment system. Because the phone is equipped with magnets, MagSafe makes it easy to attach a variety of accessories. It also provides a new way to secure your phone in the car. MagSafe car mounts securely attach to your phone so you don't have to worry about frustrating clips or adhesive pads.